The global procurement division of KOMORI,one of the world's most famous manufacturers of large printing machine, recently visited Weimao for the upcoming currency printing machinery project.This project will be conducted in China in a short time.

Founded in 1923, KOMORI has become the world's third, Japan's largest manufacturer of offset printing machinery and equipment through products of outstanding quality and unparalleled reliability. KOMORI makesfull use of its resources, devotes to challenging the limit of printing technology, and provides superior performance beyond expectations of customers.

Weimao has been cooperating with KOMORI formore than five years, with an exclusive workshop that mainly produces the wiring harness for large printing presses covering all of KOMORI's factories inJapan and China. During this visit, the global procurement division examined Weimao's workshops, warehouses and laboratories in detail, and had a deep impression on the clean and tidy environment as well as the orderly production line. Once again, they spoke highly of Weimao's overall strength and discussed specific technical issues of wiring harness for large currency printing machinery. They hoped to enlarge cooperation with Weimao in near future.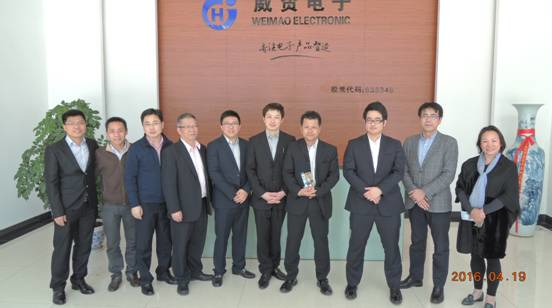 Share to: