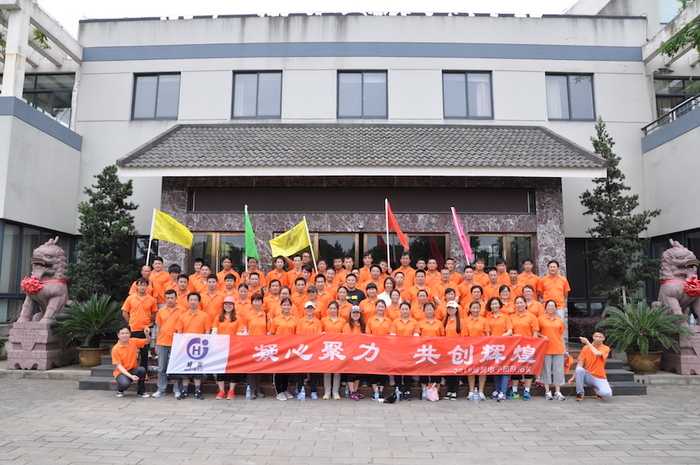 The first outdoor training of Shanghai Weimao Electronic CO., Ltd in year 2015 was held in Pinghu, Jiaxing, Zhejiang on 13th and 14th June. 72 staffs from different departments of the company participated in a series of games and activities, obtained better communication in interesting ways, and more deeply understood the meaning of teamwork and trust building.
In the process of training, these employees were divided into several groups, and worked hard for the honour their teams. They devoted all their energy into the interesting and tight games. For example, in a game called "5 minutes challenge", they needed to finish 5 team tasks,such as passing through rope loops and ping-pong relay, in only 5 minutes. These tasks largely challenged the team spirit and creativity of all team members. Although there was significant distinction between how long the first and the last team took, most people could cooperate with teammates well, and spoke out of their own ideas to help their teams. In another game "fall down if you trust", one member of each team falls down from a high place, the rest of the team needs to use their arms to build a net in order to catch that that person. Everyone stood at the high platform was nervous and even scared at the beginning, but when they heard their teammates shout out loud that," we are ready, please trust us," all of them fell down to their members bravely. The tensest game was called "60 seconds of passion", every team needed to put 30 pictures in order in a minute. Not only the width of knowledge and the ability of understanding of everybody was challenged, but also good work division and cooperation was necessary for each team. These participants also discovered the importance of helping each other in this game, a number of them helped other teammates during the game.
In the following campfire party, employees from different departments sat around the fire, communicated with each other in a relaxing atmosphere, and the unity of the whole company was strengthened. Quite a few our employees rethought about the outdoor training and said, some parts of the activities made them relax and find passion, some motivated their creativity, and some taught them to trust their partners more. Every game could reflect some aspects of enterprise operation, and gave them a special lesson.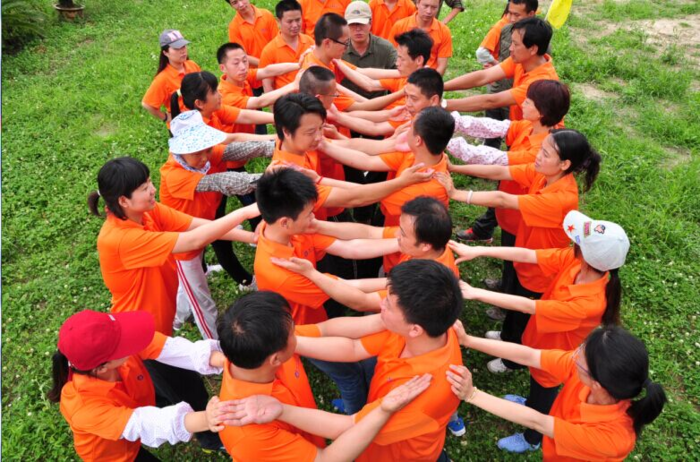 In the future, there will be more activities with different themes and contents which will involve more Weimao employees, in order to facilitate the communication of staffs from all departments, and enhance the unity of our company.
---
Thoughts of some employees::
Zhang Lanfang: Close relationship result in good communication. A team needs communication and mutual trust, the power of one person is limited, but that of a team is formidable. Wish the Weimao group stronger and our enterprise a better future!
Hu Feng: In the games, we united in a concerted effort in a temporary team, and conquered difficulties together. We enjoyed every success and failure with complex feelings such as excitement and loss. After all, we gained a lot.
He Meizhen: Using sentences we said in the outdoor training, "are you ready?" "Yes we are, please trust us!" In the future, we will work hard, study hard, and finish every job well. Also, we will help each other, unite as a group. Farewell Aoqiduo Training Base, we will embrace a new start of life and new challenges.
Ye Xiaojuan: In daily work, explicit targets are necessary. We may waste time and do nothing without aims and directions. When encountering difficulties, it is important to be calm and have an optimistic attitude to conquer problems.
Zhang Li: Thanks to my group and my partners; thanks to those warm arms that supported me; thanks to the coach who taught us to be confident and to trust others. This is a self-transcendence in my life. We are ready, please trust us!
Luo Wenhua: In a team, there is difference in division of labor, but no difference in the importance of works. Everyone should perform his own function and develop his talent, so that we can be the best team. No matter what job you do, we should fight together and help each other to get better achievements
Share to: