On April 29 2016, Mr. Thomas Meisinger, project manager of world famous brand Rowenta, visited Weimao for the project of power cord component and steam tube assembly line.

The brand Rowenta belongs to SEB Group in France, one of the world's largest manufacturers in the field of small home appliance, which has a product orientation of high function and excellent quality in order to meet the demand of high-end consumers. Its rigorous and efficient German advanced technology ensures the outstanding performance of the products. Moreover, classic and concise design adds much aesthetic enjoyment into the high-tech products. Weimao has been cooperating with Rowenta for more than 10years, mainly providing Rowenta with professional OEM products like the frontcover components of electric steam iron in its global market.

Duringthe visit, Mr. Thomas Meisinger made an overall investigation on Weimao's production capacity, processes and product quality as well as bringing back some samples for testing. He expressed recognition of the mentioned aspects, putting forward many constructive suggestions for mutual continuous cooperation infuture.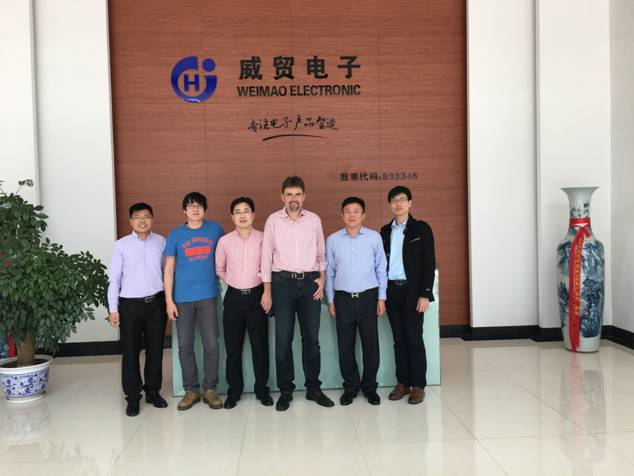 Share to: