At the beginning of the year of monkey, the sound of firecrackers has not gone far, New Year blessings began to warm our hearts. 14th Feb 2016 is our first working day after Spring Festival. As usual, our company founder, CEO and general manager Mr.Haoliang Zhou gave red envelope to those who came to work regardless of bad weather on the first day. One of our customers happened to be there and general manager Zhou also presented red envelope to him and wished him a prosperous business year. General manager Zhou said he hopes every Weimao people and their families can achieve good performance and better career in the New Year. On behalf of the company board, general manager Zhou presented red envelope to each staff with wide smiles and gave them New Year wishes.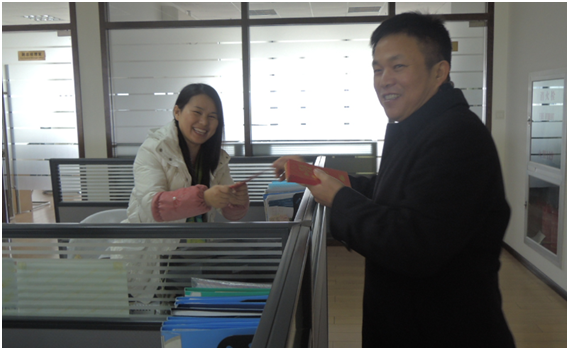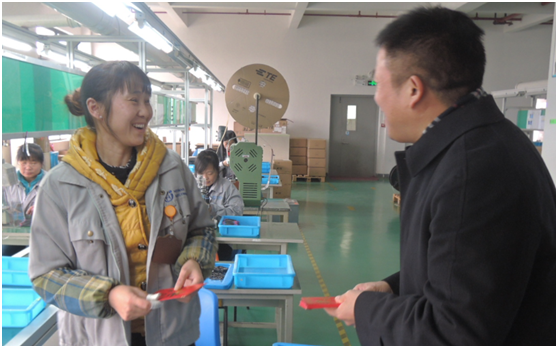 Meanwhile, general manager Zhou pointed out, in 2016, we want to achieve the goal of sales growth of 18% year-on-year. In the New Year, we have to increase work initiative of salesperson, and improve their comprehensive abilities in new customer development,business negotiation, marketing skills and customer maintenance, cultivating their spirit of unity and cooperation, thus, all sales people can work under a good atmosphere of helping each other, learning from each other and improving together. This also helps to lay a good foundation for company's strategy of cultivating talents step by step. General manager Zhou also demands that all departments accomplish their jobs and give their full support to sales department and serves customer at our best.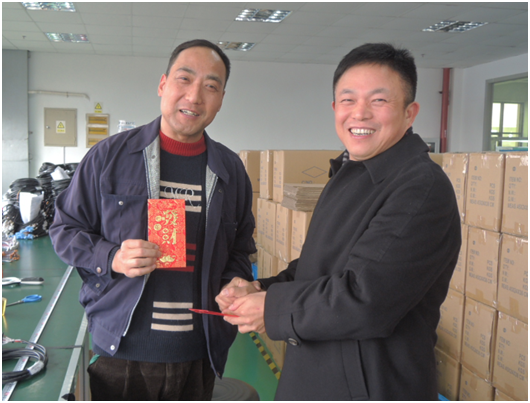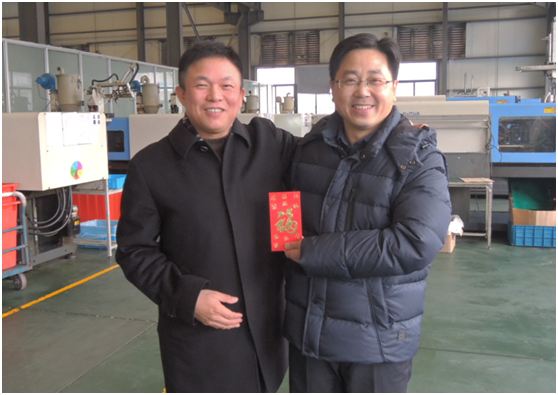 Weimao People comes from all corners of the country. It is a fate we all get together. Weimao gives us a dream so that we can chase together. The dream is to build a company with a hundred years history. We believe "turns out it pays off "and let's fight for our dream.
Share to: