The birthday party in May was held as scheduled. Our colleague Chen Qi from Financial Department, who loves making cakes, specially designed a cheese cake with Weimao style for the staff birth in May. Every character made of chocolate was telling the best wishes from Chen Qi.
The birthday party was hosted by the Board Secretary Zhou Weidi. He put on birthday hat for all of the birthday people, and gave his wishes. He often talked about "Weimao" family, and this kind of activities is a way those hard working staff can be rewarded, so that their sense of belonging can be increased, and they can feel the warmth of home even though they are far away from home.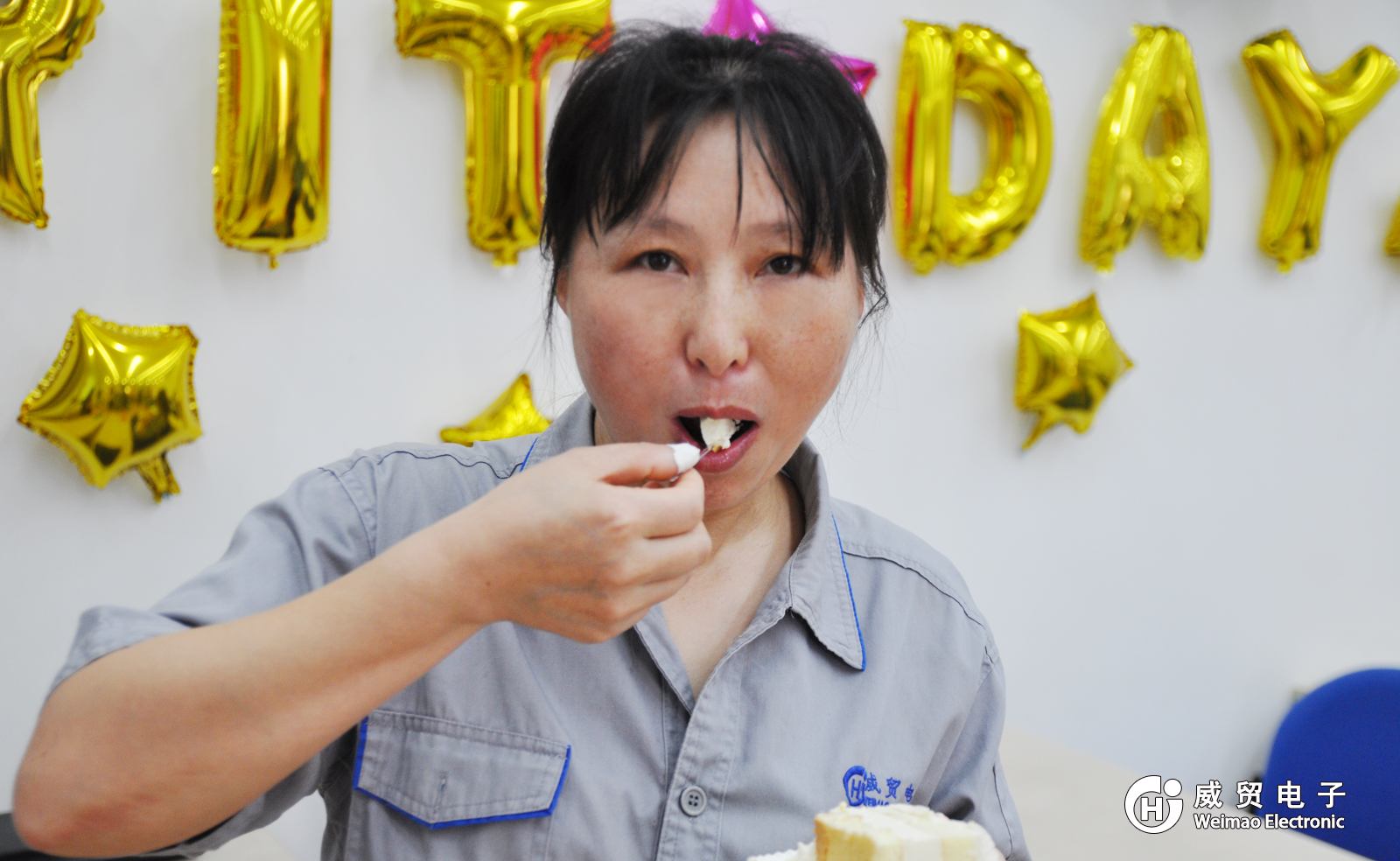 Birthday is a special day for everyone. This is another starting point of life journey. Wish all of you could strive with persistence in Weimao team. Your future will definitely be bright and full of surprises!
Share to: